If you are an enthusiastic food lover,
then you must be eager to try out new restaurants and cuisines in your area.
But the problem with frequent restaurant visitors are
they very soon run out of new places to try and quench their thirst for tasty food.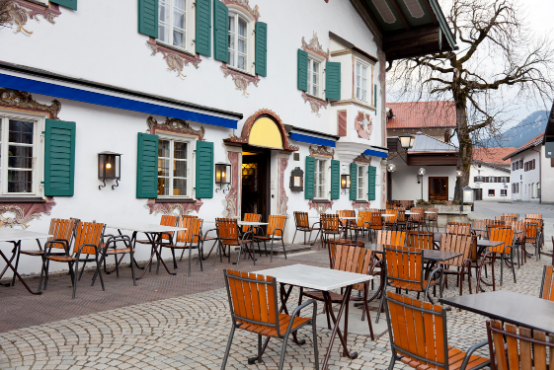 If you are one of them, who have been there and tried that and are not sure which restaurant to visit next, you have landed in the right place.
In this blog, we are going to share some amazing 10 new restaurants to discover in Germany this December.
Across Germany, the one thing that's absolutely clear, whether you're in the northern coastal plains or the southern mountainous landscapes, is that innovation is everywhere.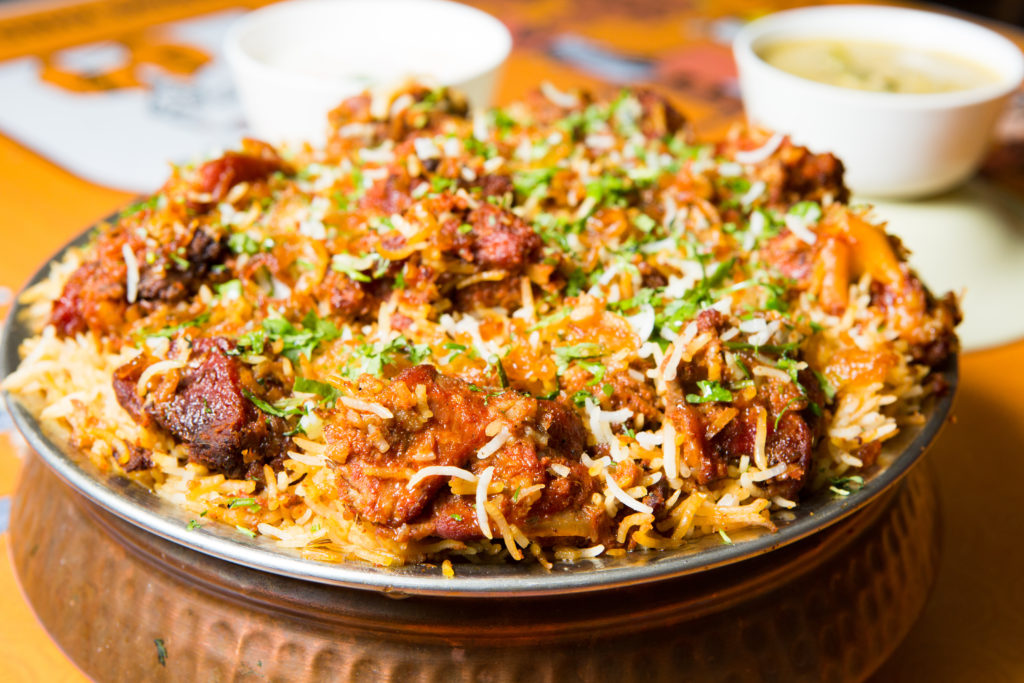 All over the country, with trends, tastes and products very different from state to state, you will find flavours from the Levant, the Middle East, Korea, the Mediterranean and more, all brought to a new life in a German culinary context.
So if you are travelling to Germany this November this is where you need to book and try the most exquisite cuisines of different parts of the world.
The Must Try Best Restaurants In Germany
When it comes to the best restaurants across Germany, usually the image that pops in the mind is that of lots of beer and lots of wursts or probably lots of both of them.
But the German restaurants are just not limited to this. There is a whole lot of other menus that you could discover in this amazing country.
Though the traditional dishes of Germany remains on the top of the to-do list, however,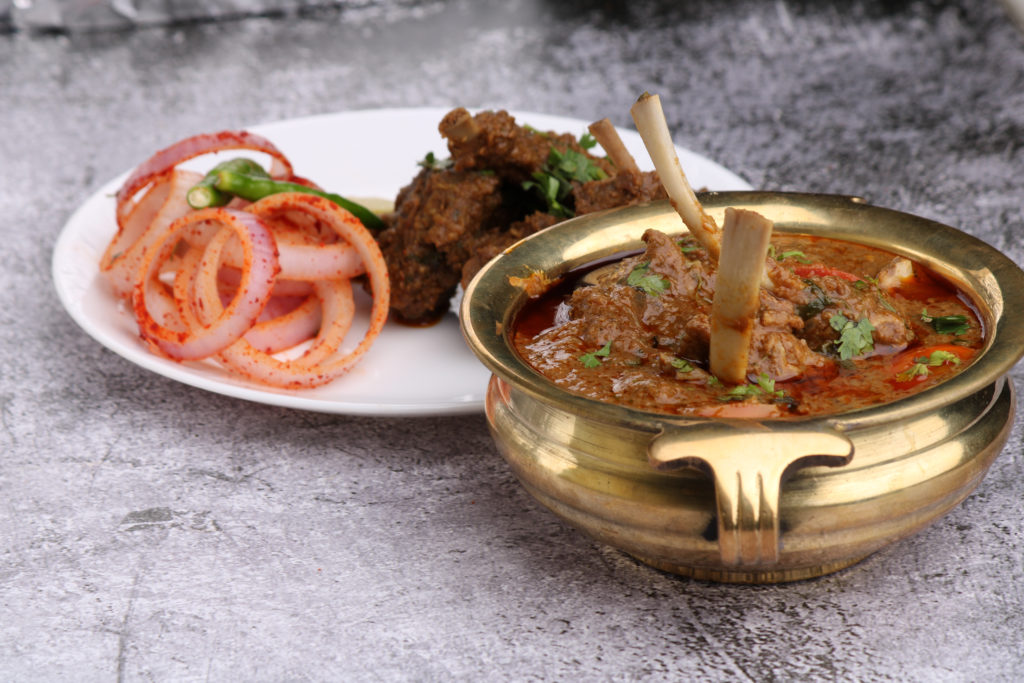 this should not stop you from checking out the rest of the fascinating restaurants in Germany that offer more than just German cuisines.
The best restaurants in Germany also serve the best of American, Mexican, Medditeranina, Chinese, Indian,
Mexican, Korean, Pizzas, Burgers, Baguettes and Toasts, Japanese, Sushi, Salads, Appetizers, Drinks and much more.
Here is a list of 10 best restaurants that you should try while in Germany in December.
This amazing restaurant is situated in the beautiful German city of Jena. This restaurant serves the best of Salads, Bruschetta, Piadins, Pizza, Calzone, Pasta, Al Forno, Burgers, Sardinian Dishes, Sundae, Soups, etc.
The restaurant is located at Engelplatz 10a, 07743 Jena and the opening hours are:
12:00 pm to 9:30 pm on all days. If you are in Jena, visiting Isola Pizza-Pasta-Ice Cream Parlor Burger.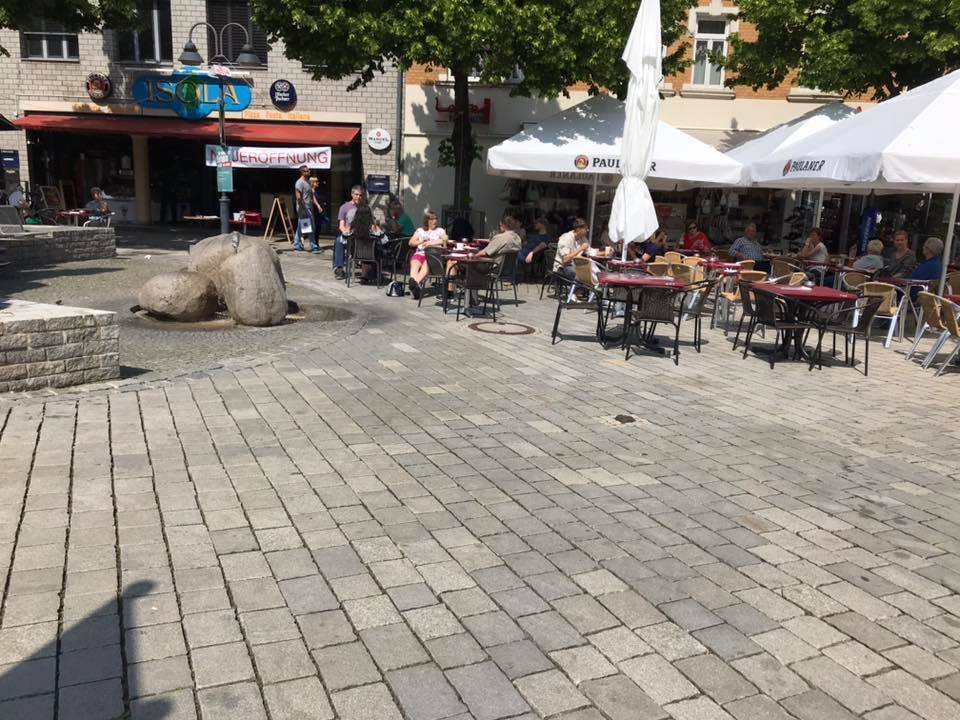 You can book a table in advance using the Halloessen app or
order online food from this restaurant using this app if you do not have time to visit the restaurant.
If you are in Jena and are in for trying some tasty, spicy Indian food,
you should definitely try the best Indian restaurant in Jena – Taj Of India.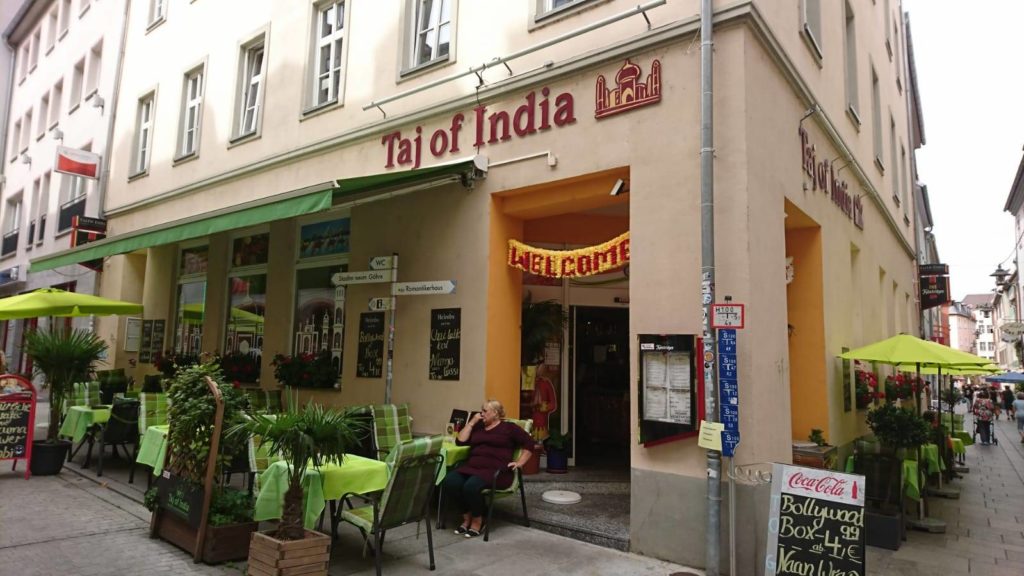 This restaurant offers a wide range of menu that includes, Appetizers, Soups, Lenses, Vegetable Side Dishes, Biryanis, Vegetarian Main Course, Tandoori Specialities,
Main Course Dishes with meat, pig, fish, lamb, chicken, Desserts, Salads, etc.
If you are planning to visit Taj Of India, no, not if you are, you should visit this best Indian restaurant in Jena located at Under Market 3, 07743, Jena.
The opening hours on weekdays are
11:30 am – 2:30 pm / 5:30 pm – 11:00 pm and on weekends the timing is 12:00 – 16:00 / 18:00 – 23:00.
3. Trattoria Tuscany (Leipzig):
Trattoria Tuscany is one of the most famous restaurants in Leipzig. If you want to relish some typical Italian food, this is the place you should not miss at any cost.
Some of the most popular dishes from their vast menu are Pizzas, Pasta dishes, Finger Food, Hamburgers, Casseroles, Schnitzel, etc.
You can either use the online food delivery services of Halloessen and enjoy the food at your home or visit the restaurant
at Managing director: Vimmi Dhillon Nikolaistraße 31, 04109 Leipzig. The opening hours on all days are 11:00 am to 10:30 pm.
4. Elliniki (Leipzig):
Elliniki is the most loved Greek restaurant in Leipzig. You should definitely visit this restaurant if you want to enjoy the Greek hospitality and tasty yummy food.
The unique quality of this restaurant is that it presents the Greek cuisines in a very diverse and delicious way.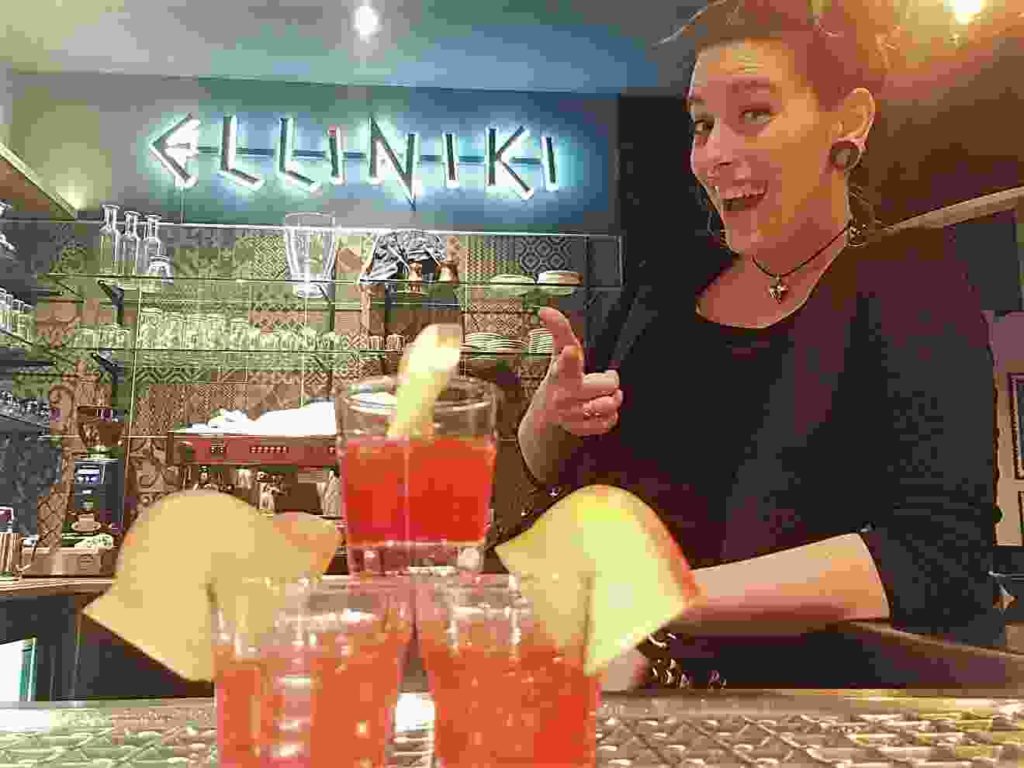 Some famous dishes from the menu of Elliniki are Cold Appetizers, Warm Starters, Oven Specialities, Sea Food, Grill Specialities,
Lamb Fillet, Beef and Veal Fillet, Pork Tenderloin, Desserts and Cakes and a wide variety of alcohol and wine.
The restaurant has a very appealing and welcoming ambience. You should definitely try this out. The address is Reichsstrasse 18, 04109 Leipzig. Elliniki is open from 11:00 am to 6:00 pm on all days.
If you want to try some authentic Turkish cuisine,
especially if you are a kebab lover, you should definitely try the Weimar Kebab House.
The famous dishes of this restaurant are –
Pide, Schnitzel, Doner Kebab, Pizza Bun, Pasta, Lunch and Evening Offers, Drinks and Alcohol, etc.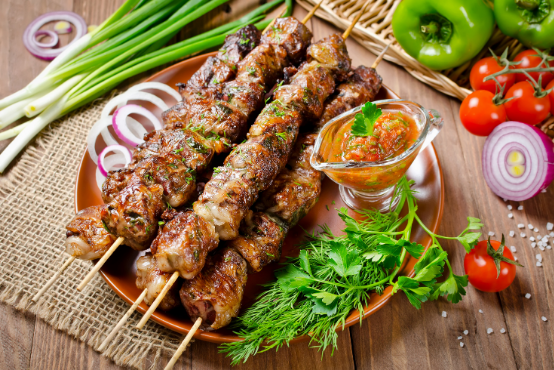 Weimar Kebab House is situated at
Erfurter Strasse 58, 99423 Weimar and it is open from 11:00 am to 10:00 pm on all days.
6. Heliena Bbq Arabic cuisine (Nordhausen):
Want to taste some delicious Arabic cuisine, then this is a must-try place. Heliena Bbq Arabic cuisine serves traditional Arabic food.
And the famous dishes from the menu are-
Chicken Breastplates, Heliena burgers, Vahita plates, Grilled Chicken, Chicken Nuggets, Soups, Drinks, etc.
You can order online food from Heliena Bbq Arabic cuisine using the Halloessen app or visit the restaurant at Kranichstrasse 21, 99734 Nordhausen.
The restaurant is open from Tuesday to Saturday from 4:00 pm to 10:00 pm.
7. Markthalle Neun (Berlin):
This is possibly the best place in entire Germany if you want to relish some lip-smacking street food. A few years ago, Markthalle Neun was a dilapidated covered market, ready to be demolished.
A neighbourhood initiative saved and restored the market.
Today, it's home to some of the city's best butchers and bakers, as well as a colourful,
bustling, and delicious street market every Thursday.
Don't miss Sironi's succulent Italian-German bread creations when visiting Markthalle Neun.
It is located at Eisenbahnstrasse 42/43, 10997 Berlin-Kreuzberg.
It is the most loved Tacos and Ceviche that has a mesmerising view. Salt & Silver is not one, but two restaurants. A street bar and a restaurant with a family atmosphere and Mexican-inspired experimental cuisine.
Founders are often busy scouring the world for new dishes to serve.
The flaming tacos are a must-eat dish of this famous restaurant in Hamburg and if you are a little adventurous, go for the crispy fried lobsters.
The two restaurants are open from
Wednesday – Friday 5:30 p.m. – midnight, Saturday and Sunday 10 a.m. – midnight (breakfast until 3 p.m.) (closed Monday & Tuesday).
9. Seven Swans (Frankfurt):
If you are in frankfurt and want to try some vegetarian dishes, you should definitely fo to Seven Swans.
The best thing about this restaurant is, serving vegetarian dishes is not limited to over-cooked tofu or paneer,
but you can see an interesting variety of vegetarian dishes in this restaurant.
They use ingredients from their own permaculture farm, the kitchen team creates take-out dishes that follow the seasons. Best to have a drink before and after dinner at the Tiny Cup bar on the ground floor.
10. Wallczka (Cologne):
The best description of this place is, it is stylish heaven for dining that serves the best Shakshuka in town.
Wallczka is a complete show of artistic skills both in the interior as well as the dishes. This little haven in the trendy district of Ehrenfeld serves excellent shared breakfasts and a unique version of Mezze.
Holidays are incomplete without enjoying the delicacies and
food of a place and the best way to do that is to explore and eat like a local.
In every city in Germany, you will find a wide range of restaurants, from open-air Imbiss food stalls to exclusive gourmet restaurants.
Try these 10 new restaurants to discover in Germany this November. You can use Halloessen app if you wish to reserve a table in advance or order food online.