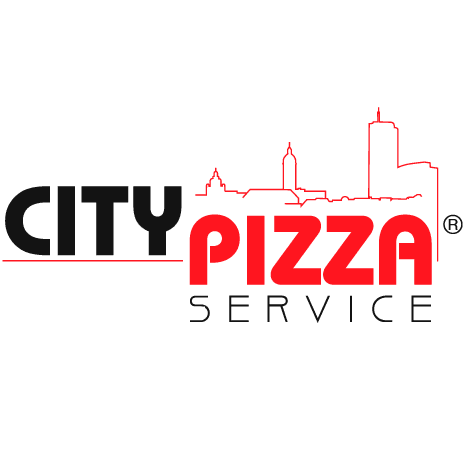 City Pizza Arnstadt
Bahnhofstraße 6
No delivery at the moment. Restaurant will open at Today 10:30. You can preorder now.
Überbackene Schnitzel 5 items
Griechische Spezialitäten 6 items
Amerikanische Pizzen 6 items
Indisch – Hähnchengerichte 10 items
Indisch – Lammgerichte 6 items
Indisch – Reisspezialitäten 3 items
Indisch - Vegetarische Gerichte 10 items
Überbackene Pasta 5 items
Alkoholfreie Getränke 11 items
Alkoholische Getränke 4 items
Mittagsangebot Nudelgericht 9 items
Mittagsangebot Überbackene Nudeln 5 items
Mittagsangebot Pizza 20 items
Mittagsangebot Indisch 16 items
Order food near at City Pizza in Arnstadt
Are you craving a delicious pizza made with rich, fresh ingredients in Arnstadt? If yes, City Pizza Arnstadt will be the best choice for your craving. It has a reputation for flavourful Italian fare, there are plenty of great pizza varieties they have in their menu. If you are looking for an authentic pie made of freckled crust, sumptuous tomatoes and fresh toppings – City Pizza has got you covered, where you can find the best pizzas in Arnstadt. It's no wonder this is the best place to get a slice of pizza. So, if you are a pizza fan then City Pizza is the best place to satisfy your pizza craving. So go get yourself some cheesy goodness now from City Pizza Arnstadt! It offers a wide variety of toppings. You can also take your pick from a variety of specialty pizzas. Pizza Margherita, Pizza Salami, Pizza Prosciutto, Pizza Funghi, Pizza Sahib, Pizza Seerat, Pizza Caprese and many more.
City Pizza Arnstadt: Best Pizza Restaurant in Arnstadt
Pizza is such a soul satisfying meal concept, deciding which style is best is a heavily loaded subject amongst fans. Whatever your preference - Neapolitan, Mexican, New York-style, Pizza Margherita, Pizza Salami, Pizza Bolognese Pizza Tonnoand and more- fortunately, City Pizza has a wide variety that suits all tastes with exciting new flavors. It is vying for the title of best pizza in the city. City Pizza have the best pizza varieties which you've been looking for. Thin, crispy saucers of dough are smothered in rich tomato sauce, mozzarella and deliciously fresh toppings. Even better? your pizza will be delivered fresh and piping hot. The pizza here is as delicious as you can want more after having one slice and you'll want to because of its slight smokiness from the coal, perfect topping distribution, high-quality ingredients and addictively crisp crust. The easy online ordering guarantees a smooth process. Order your favorite food in Arnstadt from City Pizza via Halloessen.de app or website.
City Pizza Arnstadt: Order online Pizza, Burger, Indian Food and more in Arnstadt
Needless to say, the offering of the City Pizza menu is authentic and exquisite. Whether it is the mixed gyros doner kebab and Chicken Pakora or Schnitzel salat, a wide variety of pizzas, burgers and more you will savor every mouthful. You will also surely enjoy the balanced taste of dishes like indisch, pasta, Auflauf und Döner of City Pizza, besides yummy desserts and drinks. The City Pizza menu has a wide variety of foods that will surprise you with every dish for sure. Therefore, do not hesitate to indulge in these unique preparations. Order your favorite dishes from City pizza via Halloessen.de app or website, it will be delivered to your location at the desired time. Enjoy your favorite food in the comfort of your own room. The delivery is lightning fast which means your pizza will be delivered piping hot.
Best Delivery Service for Pizza in Arnstadt | Best Pizza Delivery Service in Arnstadt
Order your breakfast, lunch and dinner through Halloessen, the best food delivery service in Arnstadt. Halloessen is made for you! With a huge variety of foods on their menu along with a choice of best restaurants nearby you in Arnstadt, you're assured of quick, hasslefree delivery and delicious, healthy food every time. Only a few simple steps are there to order food from the Halloessen App. Just go to Playstore or Apples Store, Search for the Halloessen App and download the Halloessen. It is the easiest way to get the food you love delivered. Halloessen accepts both cash and online payments.