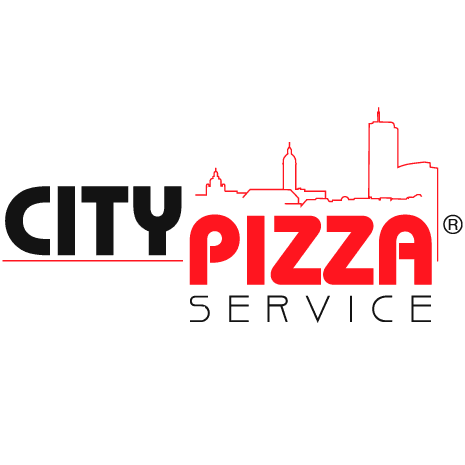 City Pizza Service Gera
Wiesestraße 39-41
Vorspeisen 6 items
Salate 9 items
Pizza 26 items
Auflauf 4 items
Döner und Lahmacun 12 items
Gyros Spezialitäten 6 items
Burger 5 items
Indische Gerichte 14 items
Fingerfood 9 items
Alkoholfreie Getränke 8 items
Alkoholische Getränke 5 items
Order Food from nearby Restaurant from City Pizza in Gera
If you wish to relish some authentic Italian fare in Gera then the City Pizza is the best option for you. City Pizza Gera is famous for doing magic on their palate. Needless to say, the offering of the City Pizza menu is authentic and exquisite. Whether it is the mixed gyros doner kebab and Chicken Pakora or Schnitzel salat, a wide variety of pizzas, burgers and more you will savour every mouthful. You will also surely enjoy the balanced taste of dishes like Indian dishes, pasta, Auflauf und Döner of City Pizza, besides yummy desserts and drinks. The City Pizza menu has a wide variety of foods that will surprise you with every dish for sure.Order now via Halloessen.de app or website.
City Pizza Gera: Best Delivery Service for Pizza in Gera | Best Delivery Service in Gera
Pizza is life for all pizza lovers. As the love for pizza goes deeper than the love for any food due to its different variety and fusion taste. Be it for lunch, dinner or for breakfast, a good pizza will never disappoint us. The stuff goes straight to the hearts and the pizza lovers can never imagine getting bored of the most beautiful human creation of all time. If you are consider yourself as a pizza lover, City Pizza will take your pizza love to the next level by the mouthwatering taste and share of crust and introducing a wonderfully crunchy texture. Plus, there's more cheese and more toppings, in short there's more fun! So, if you too are a pizza fan then City Pizza is the best place to satisfy your pizza craving. So go get yourself some cheesy goodness now with City Pizza Gera! City Pizza Gera serves some of the best pizza in Gera. It offers a wide variety of toppings. You can also take your pick from a variety of specialty pizzas. Pizza Margherita, Pizza Salami, Pizza Prosciutto, Pizza Funghi, Pizza Sahib, Pizza Seerat, Pizza Caprese and many more. The pizza here is as delicious as you can want more after having one slice and you'll want to because of its slight smokiness from the coal, perfect topping distribution, high-quality ingredients and addictively crisp crust. The easy online ordering guarantees a smooth process. Order your favorite food in Gera now online at City Pizza via Halloessen.de app or website.
Easy delivery of Best Gera Burgers | Order best Burgers in Gera from City Pizza
City Pizza is a popular burger restaurant in Gera, it has already won all burger lovers hearts. The place is better known for serving burger specialties and you can always depend on them to deliver some of the best burgers you'll ever have. They have a wide variety in their menu and you may become a fan of these after trying them out. These are some indulgent options that we cannot refuse such as cheese Cheeseburger, Chicken Burger and Big Burger. So if you're looking for a great, delicious yet budget friendly burger, City Pizza is the way to go. Order your favorite burgers from City pizza via Halloessen.de app or website, it will be delivered to your location at the desired time. Enjoy your favorite burgers in the comfort of your own room.
Order Food at City pizza in Gera | City Pizza for the best Delivery Service in Gera
City Pizza is the perfect place for Italian and Indian food connoisseurs. It is one of the most popular restaurants in Gera. From starters to main courses to desserts, the delicacies served by the restaurant will leave you craving for more. You can choose from a range of soups, salads, pizzas and pasta, Indian dishes along with first course and second course options. Mouth-watering desserts and drinks are a great way to end your meal. In case you get confused about what to order then try some of the City Pizza specials from the menu. In addition to Italian cuisine, the restaurant also dishes out a variety of delicious Mexican and Indian specialities. Irrespective of what you order at City Pizza, you will relish every bite. Experience the authentic and delicious dishes with City Pizza Gera. Order Your favorite food now via Halloessen.de app or website.