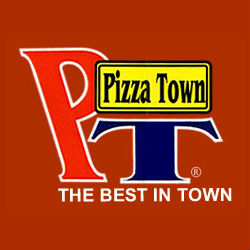 Pizza Town
Thälmannstrasse 26
No delivery at the moment. Restaurant will open at Today 10:00. You can preorder now.
Geflügelspezialitäten 3 items
Indisch - Hähnchengerichte 11 items
Indisch - Lammgerichte 9 items
Indisch - Vegetarische Gerichte 5 items
Indisch - Biryani 4 items
Alkoholfreie Getränke 7 items
Order Food from Pizza Town Erfurt | Best Delivery Service Erfurt | Easy Indian Food Delivery in Erfurt
This iconic restaurant, without a doubt, serves some of the best Indian food in the city. Pizza town serves the most soul-satisfying Chicken dishes as well as a scrumptious spread of Biryanis. The Mutton curries, variety of Vegetarian dishes, Mutton Biryani and Murg Saag are equally delectable.You'll find lots of variety for every day lunch and dinner at Pizza town. Pizza town is renowned for its Indian food, especially the famous Chicken dishes and Biryanis. Add some of what other dishes you like to have chosen from the wide range of menu, and all feature good-quality Indian Food at sensible prices. Pizza town is the place where you can taste the real aroma of superb Indian cuisine to match their every taste and mood. Order now easily and quickly via Halloessen.de.
If you are looking for the most delicious and spiciest doner Kebabs in the city, this is your address. Their Max giant doner kebab and Baked doner Kebabs are juicy and succulent, while their Fresh Vegetarian doner kebab remains a delicious option for vegetarians. But if you are looking to experiment with your kebabs, they have a wide range of options. Junior doner Kebab, Lahmacun, Vegetarian Lahmacun, Doner Kebab, Kebab plate, Scalloped doner kebab with onions, Baked doner kebab with mushrooms are some of these.
You have to try all varieties of Kebabs here. All are equally good but different in taste. Tender, juicy and will melt in your mouth. It's so good to satisfy your taste buds. Pizza town serves the most delectable kebabs in Erfurt. Order now via Halloessen.de.
Order Salad from Pizza Town Erfurt | Order Pasta near Erfurt
Pizza town is one of the few places in Erfurt to visit for mouth watering Italian food. Their bowls of pasta will leave you spoilt for choice. They especially stress on retaining the authentic Italian taste of pasta. You can opt for Spaghetti Naples, Rigatoni Napoli, Tortellini with tomato sauce, wholesome preparation of homemade pasta, spruced with chicken, Spinach, Broccoli and dollops of cream. Health freaks can opt for the Salad dishes also. They have a wide variety of salads, as you can choose Green Lettuce, cucumber salad, Tomato salad, Turkish salad and many more from their menu to complete a tasty and healthy meal. Simply order online via the Halloessen.de website or with our free app and enjoy top-class Italian specialties in the comfort of your own four walls.
Eat best Erfurt Pizza at Pizza Town | Best Erfurt Delivery Service
This Pizza town cuisine has already won our hearts with their out-of-the-box fusion spread and they have indeed done wonders with pizza. The restaurant takes each and every of their pies on the menu extremely seriously. With an unparalleled penchant for precision in wood-fired goodness and the freshest ingredients to match, there's a lot to love about Pizza Margarita. One of its best offerings is its fresh Italian Pizza BBQ – a classic pizza done fabulously by one of the city's best. For a really hearty feast, try Pizza town. While there are plenty of meat and dairy-filled pies on the menu, there are also options for vegetarians. Pizza Town will deliver your delicious meals in Erfurt whenever you want it. Order food online via halloessen.de and have it delivered at your doorstep easily.